Keolis strives to meet the diverse needs of regions and their inhabitants through a range of urban transport in towns and cities (buses, city-centre shuttles, Bus Rapid Transit systems), as well as regional transport (express coach services), and airport shuttle buses. The Group's proven experience in France is now being deployed in successfully world wide.
Our operations span urban & suburban networks across the globe including Australia, Belgium, Canada, Denmark, United States, France, the Netherlands and Sweden.
Supporting public transport authorities in their commitment to sustainable mobility is a key part of Keolis' corporate social responsibility policy and we have a proven record of delivering environmentally-friendly services when renewing a fleet or launching a network (for example 94% of Keolis' bus and coach fleet in Sweden is now powered by alternatives to diesel).
Our expertise in this field has also seen us deployed by transport authorities as advisers, not just operators – maximising our expertise in 'clean' vehicles.
In Los Angeles County, for example, Foothill Transit chose the Group to operate its network of 147 buses, of which 14 are electric, and provide support for its draft plan for 100% electric mobility by 2030. Foothill Transit is also in the process of introducing a fleet of 33 hydrogen-fuelled buses and is commissioning a 25,000-gallon hydrogen fuelling tank at the agency's Pomona Yard. Thus, as part of its proposal, Keolis has committed to sharing best practices from its global Center of Excellence for Energy Transition in supporting Foothill Transit's zero-emission bus fleets. This symbolic contract reflects Keolis' role as an adviser, helping communities to make the best choices according to their local needs.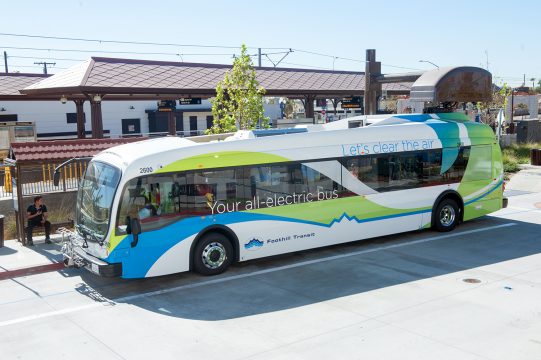 France remains our biggest bus market, where we continue to innovate and integrate in order to provide the best possible service to passengers. Electric bus trials in cities such as Orléans, Rennes and Lyon have proven very succesful, whilst in Île-de-France, a new 100% electric mobility solution incorporating all the advantages of the tram in a bus has proven extremely popular.
Meanwhile, passengers in Bayonne-Biarritz and Amiens, can now travel on the first 100% electric bus rapid transit (BRT) service in France – getting passengers from A to B quickly, safely and in an environmentally sustainable way.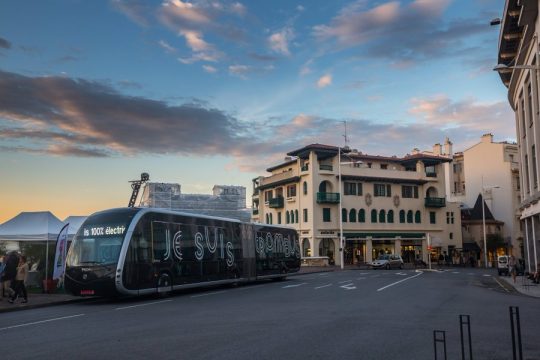 In Sweden, the Group's teams are supporting the cities of Gothenburg and Karlstad on similar projects.