GTR, which stands for Govia Thameslink Railway, is the largest train operating company in the UK and was created following the merger of Great Northern, Thameslink, Southern and Gatwick Express in July 2015.
GTR now carries more passengers, people and trains than anyone else in the country with 340 million passenger journeys each year across 1,300km of network. In addition, the franchise operates 516 train sets, manages 235 train stations and employs over 7,300 people.
As part of the franchise, GTR is investing heavily in the infrastructure and technology on the lines, so they can deliver more. More trains, more seats, more services, more routes, more station improvements, more platforms with WiFi and more information. Above all, GTR wants to give their customers and their people more say – to help create a better rail service for everyone.
This has helped GTR and Keolis in supporting the successful delivery of the Government's £7bn Thameslink programme, delivering new trains, more stations, more services and improved connections between north and south of London.
GTR is part of Govia – a partnership between two world-class transport operators – Keolis and the Go-Ahead Group.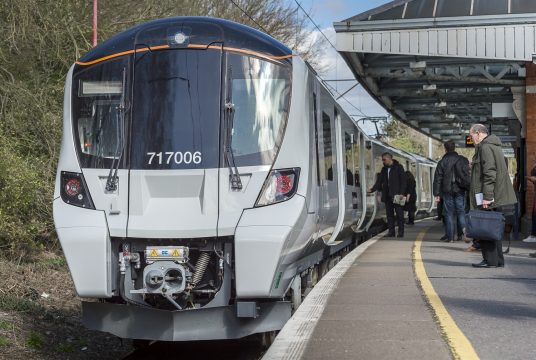 Key facts:
Network is approximately 1,300 km long, serving 339 stations in total (235 stations managed by GTR, of which 105 have free wi-fi)

3,600 services per day

516 train sets, with over 1,500 new carriages introduced, built by BREL (British Rail Engineering Limited), ABB York, Siemens, Bombardier

341.5 million passengers per year

Around 7,300 employees
For more information on GTR, Great Northern, Thameslink, Southern and Gatwick Express visit https://www.govia.info/our-companies/