Staff from across the Keolis family in Wales headed to Pontypridd yesterday (10 March) to support the local community in its clear up operation following the recent flooding.
Keolis CEO Alistair Gordon was joined by KeolisAmey Wales Chief Executive Kevin Thomas and other volunteers as they tackled the debris, stones and silt strewn across beautiful Ynysangharad Park.
Staff have been granted two days leave to volunteer with clean-up operations across Wales and the borders, with this team managing to remove around 7 tonnes of stone and silt in what continues to be extremely challenging weather.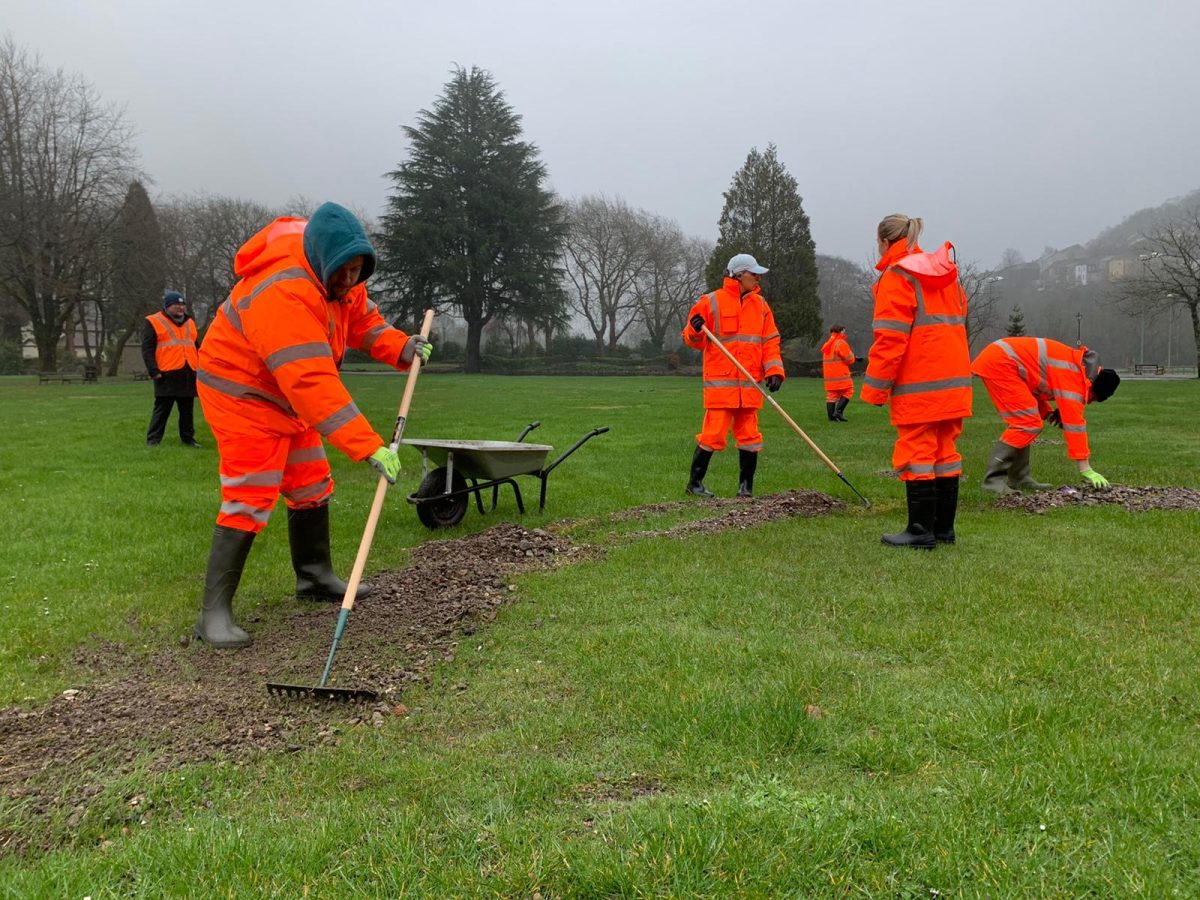 Keolis UK Chief Executive Alistair Gordon said:
"The communities in Wales have been hard hit by the recent persistent storms and rain – and while the railway has been affected, we have been fortunate enough – as part of a real team effort – to get most of it up and running quite quickly.  But we know others have not been so fortunate and a couple of weeks ago I visited Pontypridd and saw the damage of the flooding for myself – with most of the high street shut and needing serious repair work following the damage caused by the water.

"That is why we are giving the staff the option to take a couple of volunteer days – where they can get involved in the local communities to help with the clear-up.

"This morning I went to Ynysangharad War Memorial Park to do exactly that, and along with 12 others we filled a skip with rubble scattered across the park from the river flooding.

"It was hard work; it was still raining but worth the effort.

" I'm proud of what we got done and the part Keolis is playing in helping Wales get back on its feet."
The clear up formed part of a partnership with Rhondda Cynon Taf council – the first such partnership as Keolis, KeolisAmey and Transport for Wales work with affected areas across the network over the coming weeks to do what they can to help affected communities.