Keolis' Chinese joint venture (JV), Shanghai Keolis has been awarded a new five-year contract by the public transport authority of Jiaxing, forming a new joint venture called Shenjia with the authority to operate and maintain the city's new tram network. Jiaxing is one of the most densely populated city in China's eastern coastal province of Zhejiang.
Scheduled to open 1 July 2021, the catenary-free network is the province's first tram system and will serve Jiaxing's 4.65 million inhabitants.
As the first Keolis-operated public transport network in China outside Shanghai, this new contract expands the company's Chinese footprint, positioning it to meet growing demand for urban mobility and enhancing its status as a world leader in tram operation and maintenance.
Bernard Tabary, CEO International at Keolis Group said:

"We are delighted that Jiaxing Tram Co, our new PTA partner, has entrusted us with the Jiaxing tram contract,"

"We'll draw on our track record operating the tram network in Songjiang, as well as our international experience in Australia, Canada, France, Norway and the UK. Our goal is to provide an outstanding mobility option to Jiaxing residents and visitors and to reduce traffic congestion and pollution by offering a safe, reliable alternative to private cars."
The Jiaxing tram network is designed to become the city's go-to public transport option. As the first tram network in Zhejiang province, it will help create an integrated rail transport option in the bustling Yangtze River Delta, one of China's three great metropolitan regions.
The network will have two lines spanning a total of 15.6 km and 26 stations, including Jiaxing regional train station and Jiaxing South for high-speed rail. A total of 20 trams made by CRRC will run on it, with daily ridership expected to reach 50,000 passengers a day.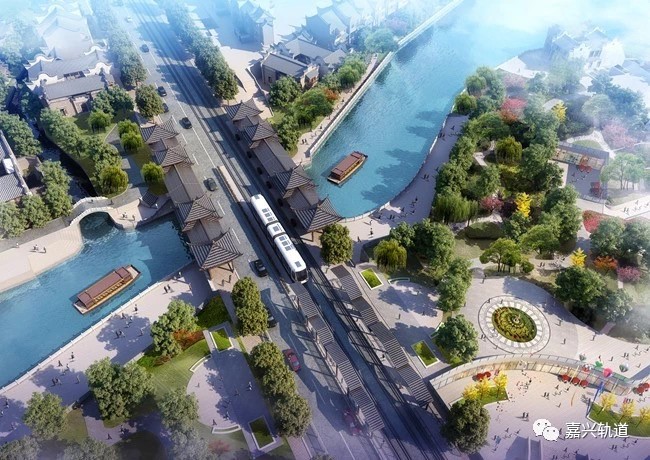 With the need for shared mobility on the rise, a third line will be added in 2023, bringing the total to 35.7 km of line, 55 stations and 45 trams.
Shanghai Keolis will manage the new company set up to operate and maintain the new Jiaxing tram network. Plans include the recruitment of 200 new employees including drivers, maintenance technicians and customer support staff. Drawing on its experience operating the Songjiang tram network, Shanghai Keolis will train the new employees.