Leading international passenger transport company, Keolis, has appointed Patrick Jeantet as its new Group Executive Chairman.
The Group, which develops and operates passenger transportation systems in 21 major cities around the world, including joint ventures on some of the UK's busiest rail and light rail franchises, will see Patrick take up the position officially in early 2020.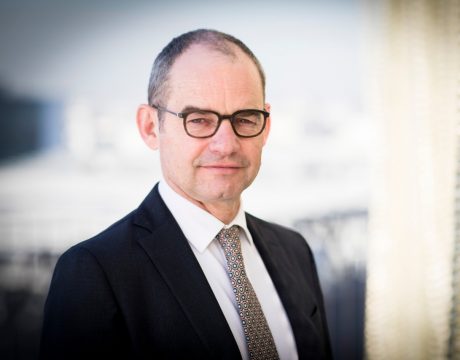 Commenting on the appointment, Keolis Group Supervisory Board Chairman, Joel Lebreton said: "Patrick brings extensive international experience including eight years at Keolis. His comprehensive knowledge of the public transport sector and public transport authorities internationally constitutes a real advantage in achieving the strategic goals of growing our business and improving the profitability of the Keolis Group."
Keolis has been in the UK since 1996, working across a variety of transportation models and as a progressive partner to UK transport authorities. Today it delivers 30 per cent of the UK's heavy rail and one in every two light rail journeys. Its operations cover Docklands Light Rail, Manchester's Metrolink, the Nottingham tram system and Transport for Wales, and as minority joint venture partner with Go Ahead under Govia, which includes Southeastern.
In addition to his previous roles at French-headquartered Keolis, as Deputy CEO International and then CEO France, Patrick has also held leadership roles at Groupe Aéroports de Paris and SNCF, France's national state-owned railway company, preparing the rail network of the future by combining digital technologies and new working methods.